Exterior
The many outdoor spaces to relax and recharge, are the highlight of the Casa Yakunah experience.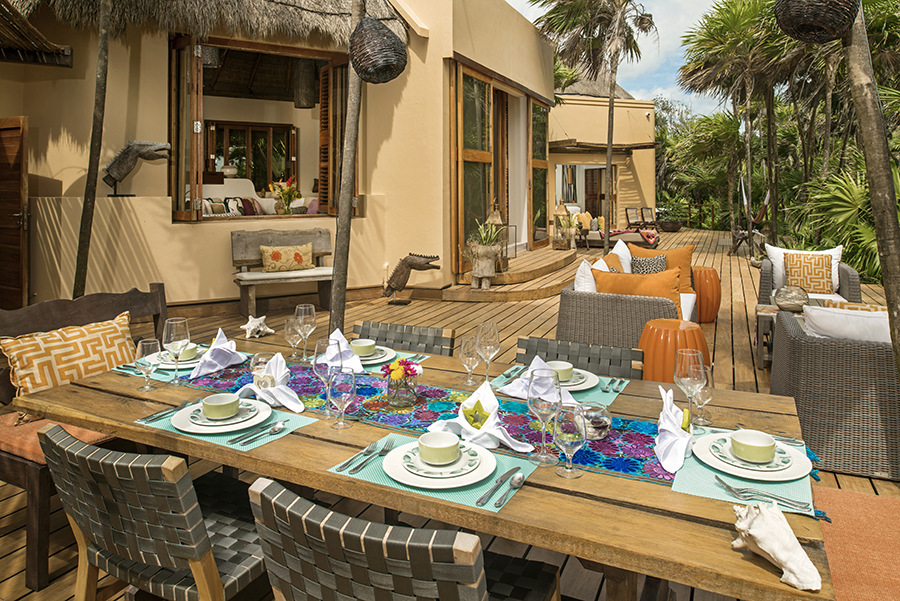 The beautiful ocean front deck has multiple living and dining areas and is surrounded by lush jungle while overlooking the white sand and blue green Caribbean sea.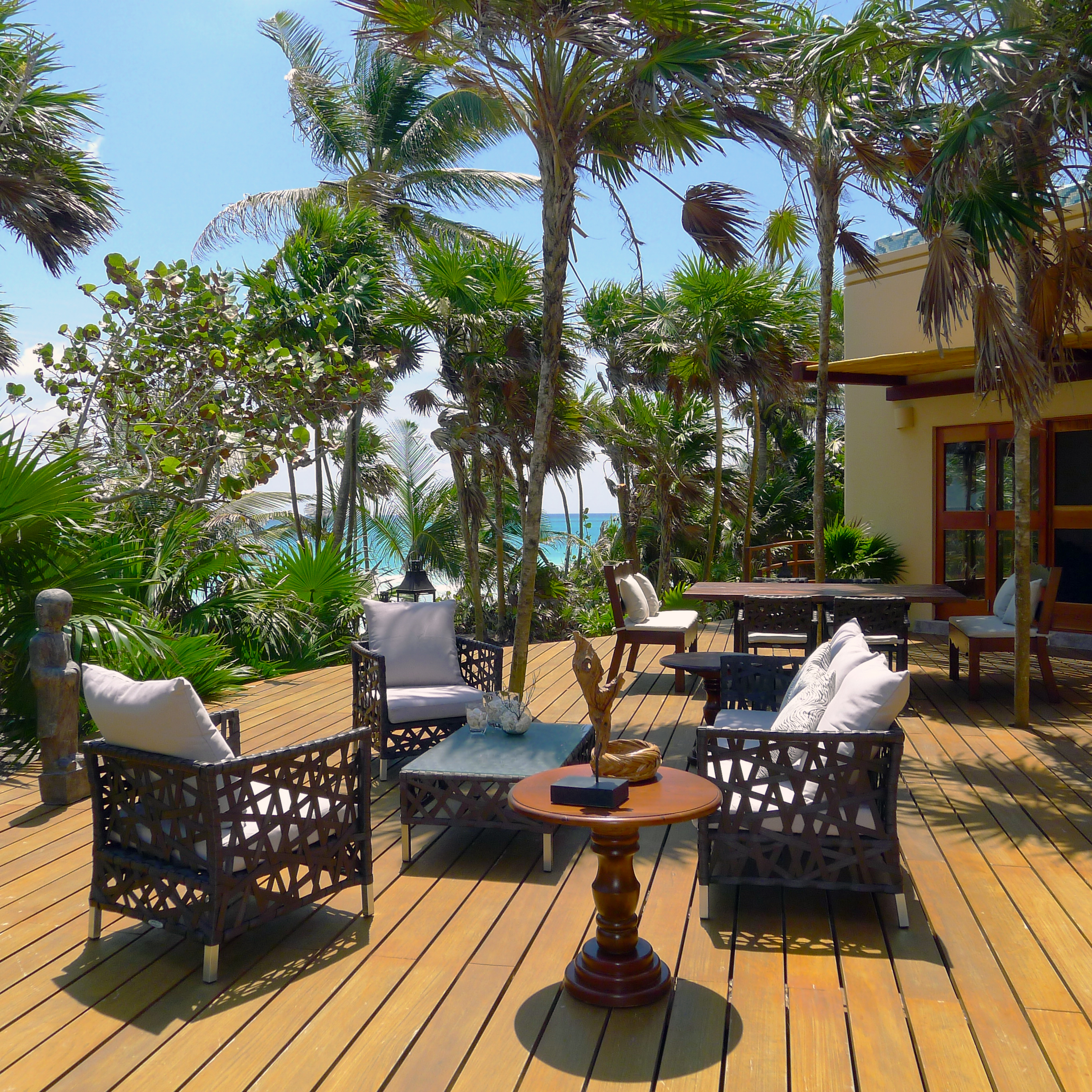 The guest rooms have a private deck area connected by walkway to the main deck.
Its a tranquil spot to enjoy ocean breezes.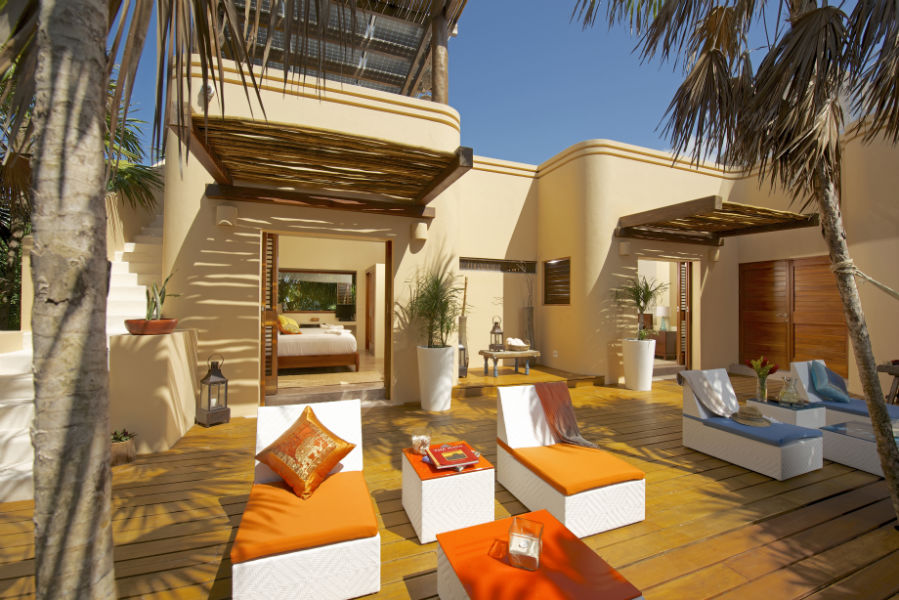 Above the guest suites, discover the enchanted rooftop living area.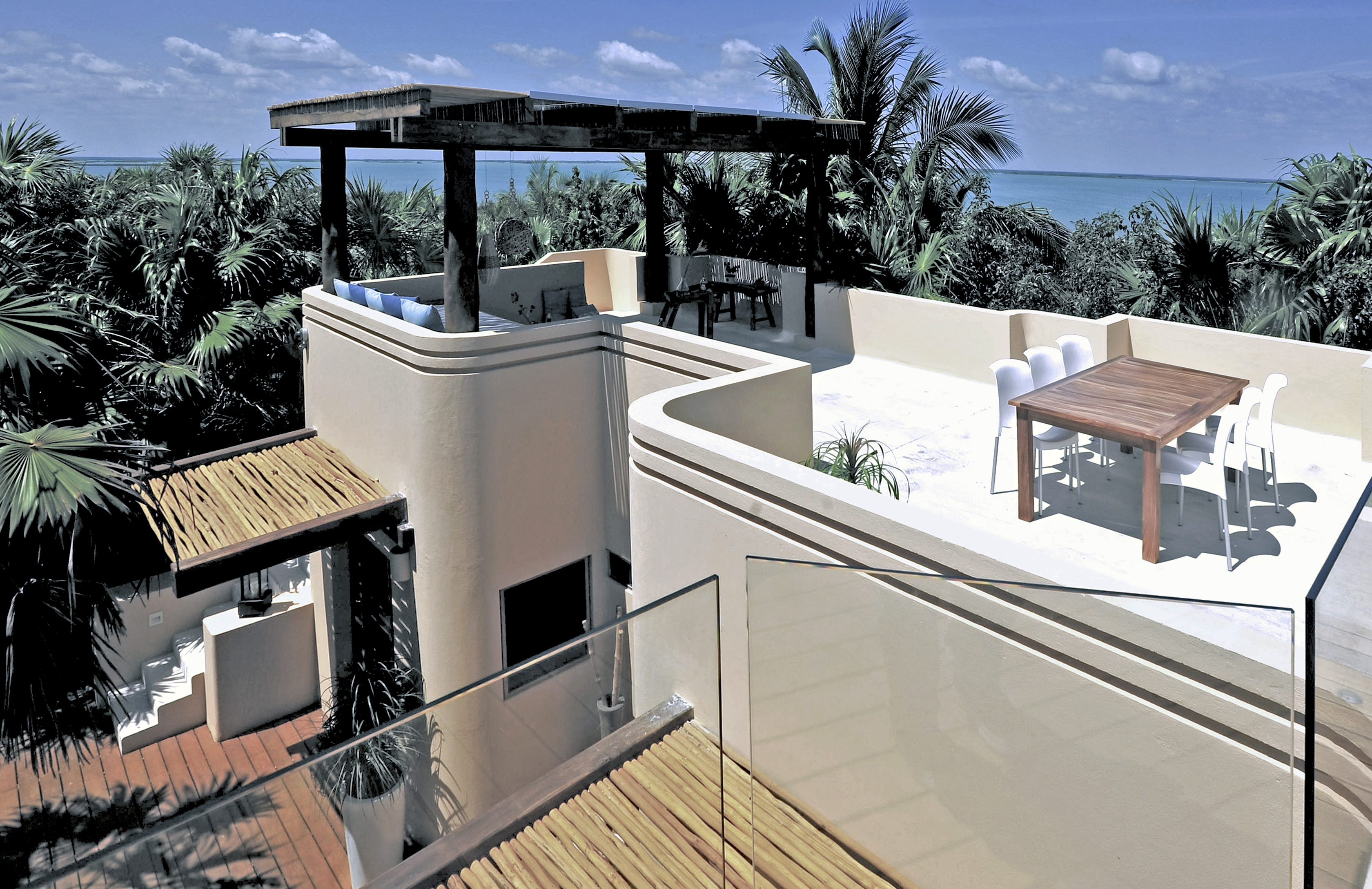 The infinity pool is inviting and luxurious.
Watch the sun rise and set without moving from your sun bed.